Kangen Water Malaysia – Air Kangen Malaysia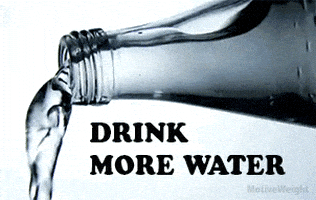 Kangen Water Malaysia – Enagic Malaysia has now been set up to distribute Kangen Water machines manufactured in Japan.
Enagic Kangen Water Malaysia is now the official distribution channel to distribute all kangen water machines ( air kangen ) in the country.
Enagic Malaysia is handling all sales, customer services and after-sale services for all Kangen Water machines sold in Malaysia.
Kangen Water Malaysia is now an independent corporation responsible for the sales of the machines in Malaysia; there is no more routing of orders through Enagic regional office in Hong Kong.
Kangen Water Machines Sold in Malaysia
For over 40 years, Enagic Japan has been a major manufacturer of high quality specially designed alkaline water ionizer generating systems. These water ionizer systems  are distributed worldwide.
Kangen Water machines are used in thousands of households globally  to transform regular tap water into ionized water. This  electrolyzed reduced and hydrogen rich drinking water is pure and healthy for human consumption.
Enagic Japan is now making such high quality Kangen water  machines for the health benefits of all Malaysians.
Kangen Water Malaysia Is Produced Using Innovative Water Technology By Enagic Japan
By integrating cutting-edge scientific research and superior Japanese quality control measures, Enagic has crafted the most advanced continuous Kangen Water generating systems to transform nature's most valuable resource into healthy water for the benefit of mankind.
Since 1974, Enagic Japan has specialized in providing alkaline water ionization technologies for many households. Our mission is to provide true health and wellness globally with our best gold-standard products.
Gold Standard For Kangen Water – Water Quality Association USA Certification With Gold Seal
Enаgіс іѕ рrоud to bе one of thе оnlу wаtеr рurіfісаtіоn and ionization соmраnіеѕ іn the wоrld that саrrіеѕ thе Wаtеr Quаlіtу Aѕѕосіаtіоn (WQA) USA Certificates.
Enagic carries the Water Quality Association (WQA) USA Certificates.
WQA is one of the oldest and most prestigious international not-for-profit trade associations in the world.
The WQA has awarded Enagic with the
Gold Seal, a distinguished and  highly prestigious  honor given to the most reputable and trusted manufacturers of high quality drinking water.
Egagic has demonstrated a high level of excellence, quality, and care in its production , which  has set this leading company apart from every other water ionizer producer in the world.
Enagic Malaysia provides the same gold standard for all Kangen water Malaysia machines sold here.